Vernon Presbyterian Covenanter Church
In 1848 the only Scottish Presbyterian Covenanter congregation in Wisconsin was formed in what's now Vernon Township in Southern Waukesha County. Even though the last regular services were held in 1920, the 1854 building still stands and is listed as a historic site.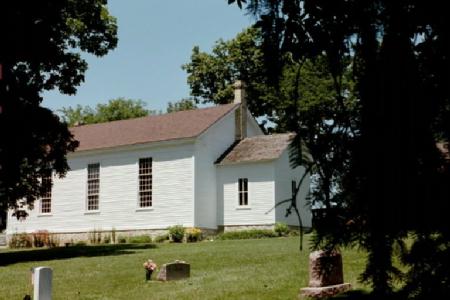 The Covenanters were important in the histories of Scotland, the British Isles and the United States. The first American congregations formed in the early 18th century and were advocates for independence. Later they were staunchly abolitionist.
Robert Burns's roots with the Covenanter movement go deep, especially on his maternal granparents' side. His uncles, Thomas and Archibald Bourns emigrated to West Virginia in 1747 and practiced strict Covenanter faith there.
Burns has a reputation of being anti-church. Reading his works, however, one senses a profound respect for scripture. His attitude was more anti-hypocrisy than anti-church; and I imagine he would have agreed with Ghandi who, when asked if he liked Christians, replied that he liked Christ but not Christians because those he had met were not very much like Christ.
That Burns so strongly advocated for rights and liberty of the common man is consistent with the influence of this important movement.

Waukesha County Historical Society marker for
Reformed Covenator [sic] Church
Now that our long winter is behind us, if you're out for a drive near Vernon you might want to make a detour and take in this bit of history.
-- Webmaster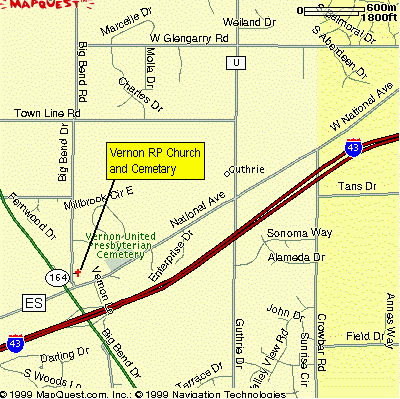 LOST AND FOUND
Wayward Camp Chair
A Burns Club member is reporting that a camp chair was found in their CR-V after the June Highland Games in Wauwatosa, and is looking to reunite it with its rightful owner. If you are short such an item, please contact a club officer.
---
A Wee Word Frae the President
This month is the anniversary of Robert Burns death (July 21, 1796). I came across this poem, Christina Rossetti's A DIRGE, and my first thought was it seems so appropriate for Robert Burns.
-- Priscilla "Pete" Kucik
---
Newsletter Archive
Latest: Jul-Sep 2014
The Club newsletter is going electronic. We will be posting a newsletter archive online. Feel free to print or download a copy for your files.
---
Mither Wit and Native Fire
Written and Published by the
Robert Burns Club of Milwaukee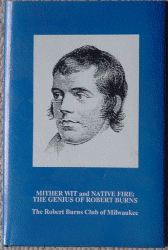 Prices reduced
Quantities limited